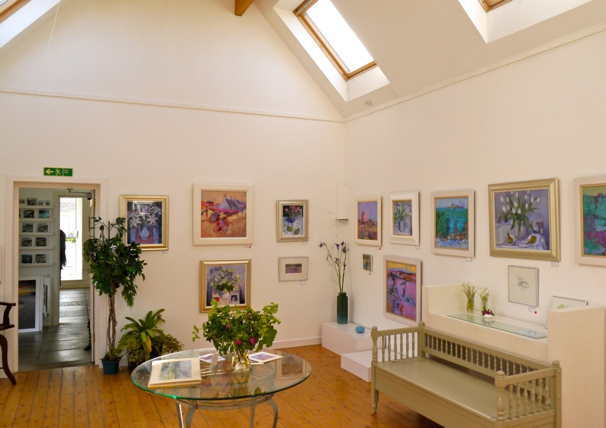 Central Exhibition Space
Morven Gallery lies on the far North West Coast of the British Isles where lively contemporary art work can be found displayed in the spacious, well-lit converted stone steadings.
Janis and Robert Scott are the owners of this unusual gallery which faces the wild Atlantic weather and which displays the work of numerous recognised artists who share between them a love of Hebridean landscapes and seascapes.
The Gallery opens for the season on Saturday 4th April and thereafter is open between 10.30 a.m. and 5.00 p.m. monday to saturday inclusive each week until September 26th 2015.

The Opening Exhibition includes new work by a variety of artists.
Artists and photographers who exhibit at Morven Gallery include Caroline Bailey, Clare Blois, Kenneth Burns, Dina Campbell, Pam Carter, Michael Cruickshank, David Greenall, David Humphreys, Jolomo, Joanne Kaar, Marianthi Lainas, Ian Lawson, Jennifer Mackenzie, Moira Maclean, Jane MacRae, Ruth O'Dell, Simon Rivett, Derek Sanderson, Jonathan Smith, Margaret Stevenson, Margarita Williams, David Wilson, and Vega. Details of the artists can be found
here.
A wide selection of filter and espresso-based coffees, leaf teas and home-made cakes, are all available in the cafe.